Time for some Showup inspiration
February 4, 2020 In
Blog
Showup February 2020: you were a-ma-zing!
We did not only welcome a lot of new resellers to the Flashy Family,
we got some really enthusiastic feedback and soooo much positive vibes,
and last but not least we met some really cool Showup co-exhibitors and got inspired by these brands and their stands: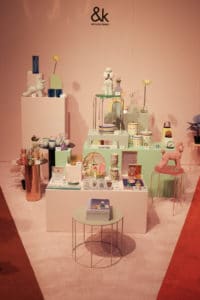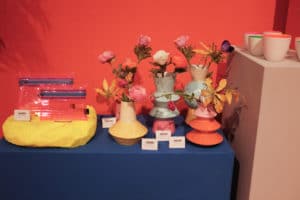 The coolest (and possibly the biggest) stand of this edition by far in our opinion was the &Klevering booth. Bright, flashy colors (of course we love that 🙂 ), very nice way of using some unusual pedestals (like painted styrofoam) and of course crazy cool products. We were impressed!
2. Studio Roof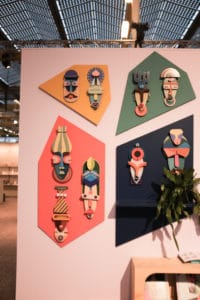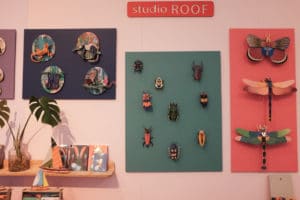 Studio Roof is one of the brands at Showup and other tradeshows that steal our heart every time. And now even more: look at those colors, those shapes and who does not want one of their little pieces of art at their wall? And it turned out it all started very small, a little family business, out of their own home. Haha. Sounds familiar, doesn't it? Let's put it this way: Studio Roof is one of our business examples :).
3. Foukje Fleur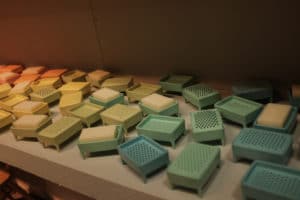 Ecology is one of our key values at Studio Flash & This is waste, so of course Foukje Fleur has to be on our list! We totally love their soap and soap holder. Beautiful, practical, eco-friendly and childproof, we know that one out of our own experience.
It is so inspiring to see how a brand known for its Mexican colors and oilcloths still manages to stay on trend somehow and at the other hand definitely keeping its own identity. Not an easy balance, but as far as we can tell a job well done.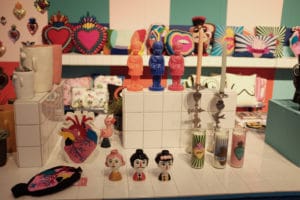 5. Umasqu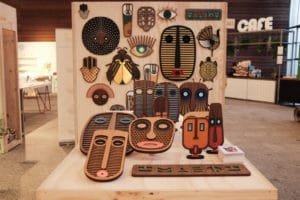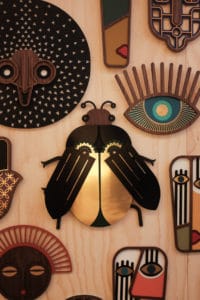 Just totally in love with these pieces of wall art! I just want them all 🙂
6. Susan Bijl
Points for the most original stand of this edition for Susan Bijl. And of course we share their eco-friendly philosophy as well. #thereisnoplanetb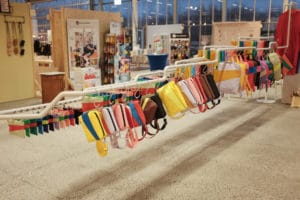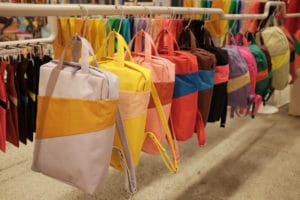 Nordic winegums you have to taste! Seriously considering to upgrade the candy in our stand to these ones next Showup edition. Stay tuned… 🙂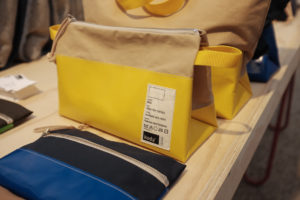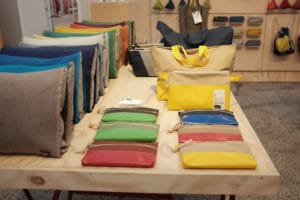 Recycling waste to the max! At Studio Flash we recycle our very own paper waste into brand new products (www.thisiswaste.com) and we upcycle old books into new notebooks and envelops. So of course koda amsterdam with these beautiful bags made out of tents has to be on our inspiration list of Showup 2020!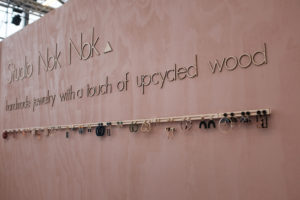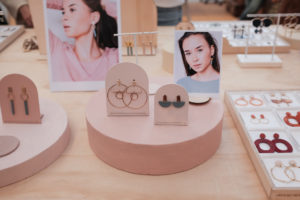 We are not only a customer of their jewellery, we also love their very cool stand lay-out. The wooden rail on their backwall presenting their earrings is just genius. Oh, and of course, one of the Studio Nok Nok designers Fleur used to work at Studio Flash ;). We are fan!
10. Studio Macura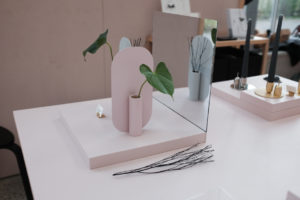 A totally new discovery for us at Showup this February: Studio Macura. We met their Belgian representative at the network drink and even though our stands couldn't be further away from each other, I am very happy I took the time to have a look at their crazy beautiful products. Totally different from our products and style, but definitely made with the same amount of love.
---