The importance of a good greeting card brand in your store
January 2, 2019 In
Blog
When it comes to your store, you have probably high standards for the products you select and carefully curate what you want and don't want in your store.
You like to stand out with your shop, be different. Getting off the beaten path, acting as curator of all things beautiful and quirky and surprising your customers.
Well, you should!
Somewhere along the the way (we blame the Hallmarks of this world), greeting cards suffered reputational damage: too cliché, too loud (or pink! or blingy!) and not nearly original or creative enough.
So maybe you are like: selling greeting cards in our shop? Really?
Well, you shouldn't!
At a time when we're drowning in ordinary and meaningless text messages and emails, there is a clear countermovement of people who are looking for authentic, tangible carriers for their wishes and messages. They're called: your customers!
And as all of the other products in your store, you should carefully consider choosing the right brand of greeting cards as well.
For it is in these details of the littlest, most underestimated products like a greeting card, you proof the quality, the stylish and intelligent look & feel of your store.
So what do you need to look for in choosing the right greeting card brand in your store?
Let me take the liberty of giving you some tips 😃
– quality – go for luxe, handmade, artisanal, special printing techniques. Stay away from cheap, low quality, mass production
– originality – find a brand that has the right fit when it comes to humor, style, and colors. Choose a small & creative brand. Check their exclusivity policy.
– novelty – check if the greeting card brand you like, keeps their collection regularly updated and on trend. A wide selection of designs might help you to keep it fresh and renew your selection of cards from time to time.
We at Studio Flash really pride ourselves in making cards that are different from all the rest, both in regard to printing techniques and design.
If you're looking for cheap stuff, we're not the right match. But you ARE getting original designs, made by hand on our letterpress in Belgium. You're getting quality, novelty, originality.
Only for shop owners with great taste, who have a clear idea about what they want and what they don't want. 😉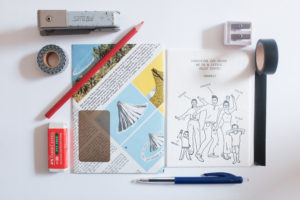 ---
You might also like